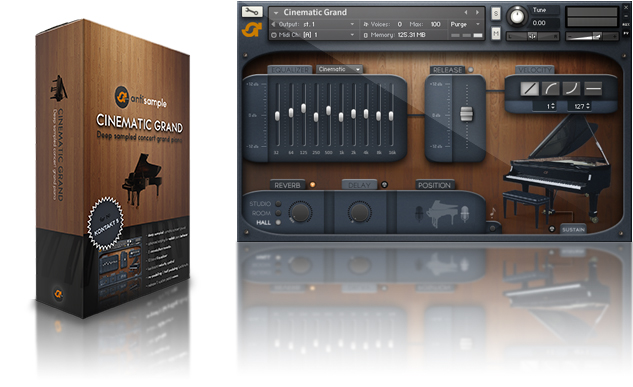 Cinematic Grand
We chromatically sampled each of the 88 notes of an expertly tuned Yamaha C2 concert grand piano at 5 velocity layers per note each with key release samples and additional sustain pedal noises for a smoothly cinematic and realistic sound while keeping the instrument CPU and RAM streamlined for real-time playability and use in large projects.
About me
I usually don`t like to write a lot about me but what you need to know is that I love sound in any shape or form. I love to experiment with sound and music which sometimes leads to interesting results and sometimes not so interesting.
In the past I have worked on quite a lot of projects which you can see here. I also co-manage a website called The Audio Spotlight which serves as a hub for composers and sound designers. Each Wednesday we try to highlight one audio professional (both pro and amateur) in our spotlight interview. Everyone is welcomed to submit their spotlight interview here.
Another project I am a part of is a website called Antisample. Its my honor to be working with a fella from Germany named Jonathan Ochmann (extremely talented guy). We try to provide the world with some unique virtual instruments made for Kontakt. You can read more about it here.
Atmostra III